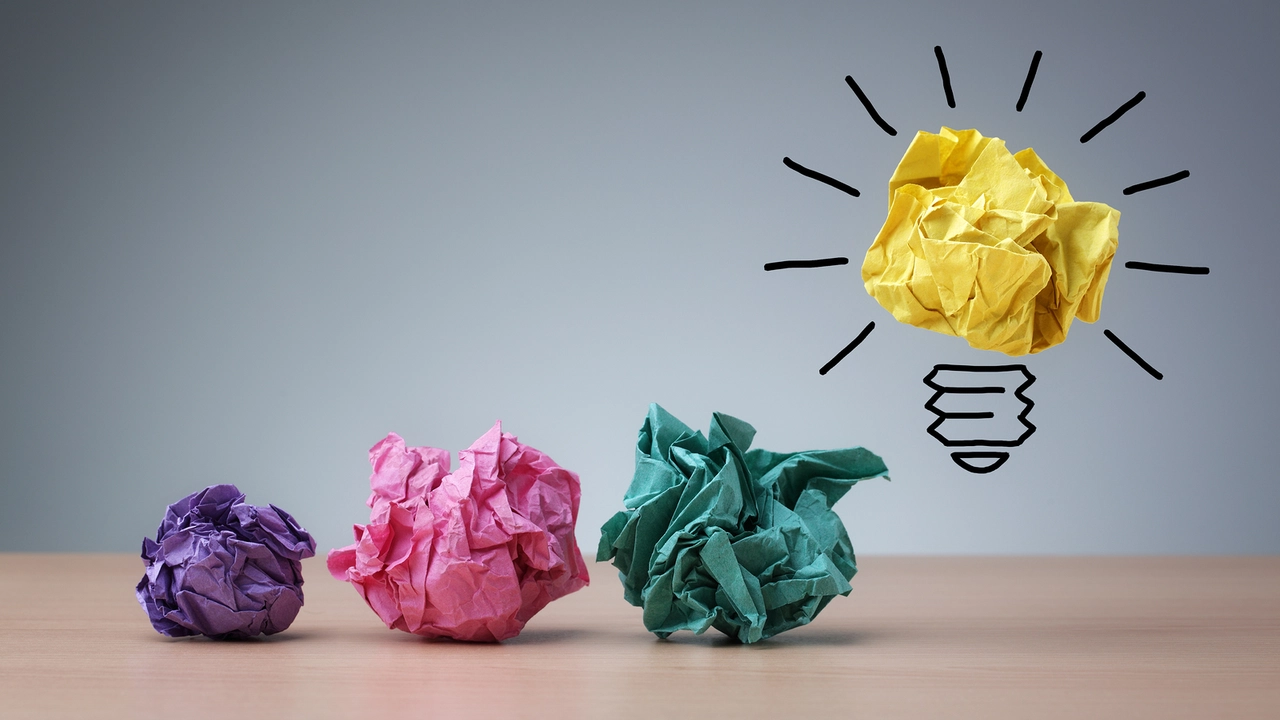 Elias Abernathy
Aug 1
The Never-Ending Joy of Paper Crafts
Deborah, my better half, often rolls her eyes when she notices our beloved tabby cat Bella chasing stray scraps of paper that have escaped my arts and crafts desk. Life is busy being a blogger and a parent to Jasper and Arabella, but squishing in time for crafts helps me find some serenity amidst chaos. You'll be surprised at how much fun you can have with a simple piece of paper, with limitless possibilities right at your fingertips!
One of the most adored paper craft ideas in our household is origami. The Japanese art of paper folding can be engaging for both children and adults. From crafting colourful cranes to blooming lotus flowers, origami not just adorns our home but also instils patience and precision in the kids.
Another appreciable craft is paper mâché. A balloon, some newspaper strips, and a homemade paste of flour and water is all you need. Arabella loves to create vibrant bowls and Jasper has taken a liking to making animal figures. These crafts double as eco-friendly gifts for friends and family, which is another bonus!
Exploring the Wonders of Paint
A stroke of a brush, a splash of colours, and you've got yourself a masterpiece. I can't help but remember the time Jasper rolled Max, our golden retriever, over some non-toxic paint and then onto a piece of paper. It was a sight to behold, our dear Max frolicking, leaving what Jasper later dubbed, "Paw Print Art".
Acrylic pouring is another enticing painting technique. Simply layer different colours of paint into a cup, pour it onto a canvas, and let gravity do its wonder. This method creates stunning pieces of abstract art that can freshen up any room décor.
To top it off, marbling paint crafts are a fascinating way to spend a Sunday afternoon with children. All you need is shaving cream, a few drops of paint, a toothpick and paper. The final result? Swirled, dreamy patterns that are absolutely unique every single time!
The Magic of Recycled Crafts
We truly fancy recycled crafts in our home because they are resourceful, economical, and encourage the concept of recycling to the younger ones. Our favourite is the 'Cardboard Castle' Jasper and Arabella built for Bella. She likes to sleep in her regal fortress while we chivalrously save her from the ever-vigilant dragon, Max.
Plastic bottle planters are a wonderful way to add a touch of green to your home. Just cut out a section from the side, add soil, and there you have it - a quirky home for your plants!
Do you have old, useless CDs at home? Decorate them with sequins, glitter, or fabric paint and hang them up to create striking reflective art pieces. It's an excellent way to repurpose what may otherwise just add to landfill.
Revel in the Splendour of Yarn Crafts
Knitting and crochet are not only for grandmas! Even I've been sucker-punched into the addictive world of yarn. A self-taught knitter, my ensemble of oven mitts and pot holders are a testament to the beauty of this craft.
Arabella loves 'Pom-pom crafts'. Making pom-poms is incredibly simple and versatile. You can make cute garlands, bookmarks, or even glue them onto picture frames for a whimsical touch.
On the other hand, macramé plant hangers are an excellent introduction to the art of knotting. With a little practice, you can create beautiful hangers for your indoor plants, which Deborah has quickly fallen in love with.
Welcoming Pottery into Your Life
There's something truly therapeutic about getting your hands dirty with clay. It allows you to shape something tactile and functional which is incredibly satisfying. We recently made a set of personalised mugs and boy, was it a laugh! Arabella's mug had an animated version of Bella while Jasper's portrayed a fun caricature of Max.
Building miniature pottery landscapes is another favoured activity. Crafting the likes of canyons, mountains, and rivers out of clay helps the kids understand geological formations while sparking their creative spirit. It's a clever blend of education and entertainment!
Embarking on the Adventure of Outdoor Crafts
Nothing beats the joy of creating amidst Mother Nature. Going for a nature walk with Jasper and Arabella, collecting sticks, leaves, and rocks gets us teeming with ideas for outdoor crafts.
'Rock painting' is a favourite activity, especially near the creek behind our home in Brisbane. Creating pet rocks or painted stone décor, we have bundles of fun delighting in the open air. One summer, Deborah suggested a unique idea of a 'Garden Scarecrow'. She designed it, Jasper built it, Arabella painted it, and I, well, I tried not to botch it up.
'Stick Wind Chimes' are another simple yet pleasurable outdoor craft. Jasper loves to assemble the chimes while Arabella is a champ at painting the sticks, adorning them with rainbow colours.
Getting Hands-On with DIY Decor
DIY decor crafts allow us to add personalised touches to our home. From upcycling an old piece of furniture to sewing cushion covers, it involves everyone and helps increase the love for our home.
Last year, Jasper and Arabella helped me transform an old worn-out ladder into a handy bookshelf. With a bit of sanding, fresh paint and new shelves, it fits perfectly into our living room and is a proud display of our collective endeavour.
Outdoor lighting is another venture I love. Hanging mason jar lanterns in the veranda or creating wine bottle torches for the backyard amplifies the aesthetics of our home while being fun projects to undertake.
Mesmerising Charm of Glass Crafts
Working on glass crafts, although a bit delicate, can result in sublime art pieces. Stained glass painting is a craft I've become quite fond of. It not only portrays a vintage charm but looks incredibly ornate when held against the light. Let's not forget bottle cutting- converting old wine bottles into stylish planters or vase, it's a hobby that's both chic and worthwhile.
And there we have it! A range of arts and craft ideas which are not only creative and enjoyable but also resourceful and potentially educational. It's all about experimenting and making the process enjoyable, not just the outcome. So go ahead, fold some origami animals, decorate a vase, or knit a scarf – delve into the world of crafts and create, because at the end of the day, it's about the memories you create, the laughter you share, and the fun you have while crafting.